San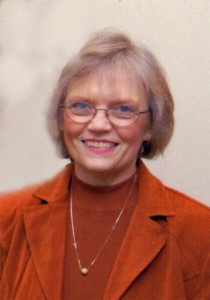 dra Crowley was born in Tennessee, lived in Minnesota for 20 years and has lived in Texas since 2002. She grew up attending family reunions and developed a natural curiosity about her family that left her wanting to know more about what brought them to this country, when they came and how they managed to settle in Tennessee.
With a business degree from the University of Memphis, she served as Vice President of Marketing for several technology companies while researching her family whenever she could. Later, this experience helped her combine her passion for family history with her interest in technology.
She is a member of several genealogical societies and non-profit boards.
Organizational Affiliations:
Federation of Genealogical Societies—Publicity Chair, 2014 Conference August 27-30, 2014, San Antonio, Texas (2013-present)
Mid-Cities Genealogical Society, Euless, Texas—President (2010-2012); Seminar Coordinator (2007-2010; 2013-Present); Secretary (2006-2007)
Texas State Genealogical Society – Vice President Membership (2012-2013)
Dallas Genealogical Society, Dallas, Texas—President (2013-Present); Vice President (2011-2013); VP Education (2010-2011); FGS Delegate (Current); Bylaws Committee (2010-2011); Awards Committee (2010); Volunteer of the Year Award – 2011
Euless Library Foundation, Euless, Texas– President (2007-Present); Director since 2003; webmaster
Member—other societies:
Tennessee Genealogical Society
Middle-Tennessee Genealogical Society
North Carolina Genealogical Society (serve as video editor on Webinar Series)
Virginia Genealogical Society
National Genealogical Society